Hello friends,
oops its Friday!!...and I missed to post this week´s DYSU challenge.Yesterday I had terrible tooth pain and had to rush to dentist....neeways, our this week´s theme is "THANKS".
Here goes my card.
I have used Barry stocking image from Stamp Fairy one of our sponsor for this week.
Hope you like this simple and sweet card.Do visit Do You Stack Up to get more inspiration from rest of the Design team and hope to see your "Thanks cards".
Our this week´s generous sponsors.
* 1 sheet each A4 Die Cut design sheet: Loverly Jubblies, Cutie Patooties, Men, Flossies & Misc each containing 6 colour images for cards
* 1 'Joie de vivre' stamp set Joie de vivre! A delight in being alive! Such a joyous stamp complete with circular sentiment and text 'to someone with oodles of joie de vivre'
* 1 'Little Owl Family' stamp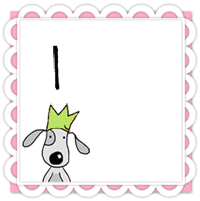 *Free Digital-Stamp Club membership for a year
*$10 gift certificate
Thanks for stopping by!!
Cheers
Archana